Delmar – Fred Ernest Horton Jr. passed suddenly from this life on May 22nd, 2023.
Born in Troy June 15th, 1943 to the late Fred Ernest Horton Sr. and Peggy (Stewart), he was a resident of Delmar and a member of the Bethlehem Lutheran Church. He was raised in Grafton, where he attended a one-room schoolhouse till middle school and graduated from Berlin Central High School in 1960.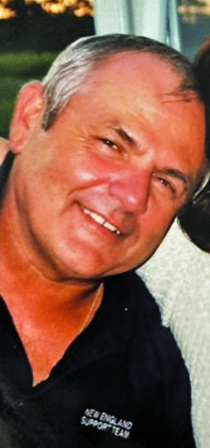 He enlisted in the U.S. Air Force, serving seven years in the Strategic Air Command as an electronic surveillance specialist while stationed at Plattsburgh Air Force Base and Samsun Air Base in Turkey, to name a few. Upon leaving the Air Force, he joined the Hewlett Packard Corporation, eventually becoming a regional service manager until his retirement. He enjoyed hunting, fishing, reading, woodworking, and gardening, and in his retirement years, became a global traveler, dedicated church servant, and an avid sailor, spending countless summers navigating the waters of Lake Champlain on his sailboat, the White Swan.
Fred is survived by his wife, Caroline (Lange); his daughters, Teri Conroy, Lisa Whalen, Erin Sims, and Kimberly Marks; his sons, Jack Hoenig, Dean Horton, David Horton, and Daniel Horton; as well as his sisters, Nancy (Horton) Caruso and Beverly (Horton) DeCoigne, and many nieces, nephews, grandchildren, and great-grandchildren. He was preceded in death besides his parents by his sister, Patricia (Horton) Hewitt and brother, Timothy Horton.
A celebration of life will be held in the Bethlehem Lutheran Church, 85 Elm Ave., Delmar, on June 24th, at 11 am.