Poestenkill – Kimberley Ruth Killeen, 57, went to be with God our Lord and Savior on Tuesday, January 5, 2021.
Kim passed away outside at Albany Medical Center, in their "Healing Garden." Kim's final wish was to die at home with her family that she so adored. However, time and COVID-19 restrictions would not allow that. Through an amazing chain of teamwork, the staff on the MICU proposed a wonderfully unique compromise. Special thanks to Terri, Molly, Sally, Sister Teresa and most especially Carly and Kim – the most caring and compassionate nurses we encountered. Carly and Kim went above and beyond to orchestrate my wife's peaceful release from this world's pain and injustice. Nurse Carly and Nurse Kim's astounding bedside manner allowed for my wife to get outside the hospital walls surrounded by her loving family.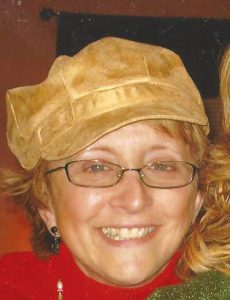 In a beautiful courtyard with fresh air, myself along with Kim's mother Patsy, sister Kathy and our three adoring children Danny, Joey and Nikky were able to hold and comfort each other while sending her home to Jesus.
I applaud the administration and these two special nurses who made this possible. Carly and Kim, my family will never forget you. Another special thanks goes to Kim's Neurosurgeon, Dr. Alan Boulos who we fully trusted many times with Kim undergoing multiple brain and spinal surgeries. We can't thank you enough for the extra time you provided her.
Kim's dad, Herbert Miller, passed away from NF2 as well in the fall of 1993. Kim left behind her mom, Patricia Bink Miller, her beloved husband of 38 years, Mark, her children, grandchildren, our son Danny, his wife Erika, their children Liam and Lilly, our son Joey, our daughter Nikky, her husband Josh Dunham along with their children Keegan, Declan and Gemma. She loved them all so much.
Kim graduated from the Berlin High School in 1981 and earned her associate degrees at HVCC and the Samaritan Hospital School of Nursing. After High School, Kim found her home at Samaritan as a secretary in the X-Ray department. Around 1990 she earned her degree as a Registered Nurse. Kim was so proud to be a nurse and in 2006 was presented with the Nurse of Distinction Award. Kim loved bedside nursing and her home base was oncology. However, she was also a "floater" to every floor from the ER to mental health.
Kim enjoyed cruises and traveling with her nurse friends, the "YaYa's," her husband and Family. We especially enjoyed traveling and keeping in touch with distant relatives in Fulton, the Bronx, Pennsylvania, Tennessee, South Carolina, Delaware and Florida.
Above all else, Kim's fondest memories were singing in the church choir, camping in Lake George and Maine with her Aunt Doris, sister Kathy, Dan and many nieces and nephews.
Kim did not want a wake or funeral. She was cremated and at a later date a small Memorial Service will be held at the Sand Lake Baptist Church. A Celebration of Kim's Life will be announced in the future.
If desired, donations in memory of Kim may be made to the Sand Lake Baptist Church, PO Box 157, Averill Park, NY 12018, St. Jude Children's Hospital, 501 St. Jude Place, Memphis, TN 38105 or NF Northeast, 9 Bedford St., Burlington, MA 01803 for Neurofibromatosis research.
Proverbs 3:5 Trust in the Lord with all thine heart; and lean not unto thine own understanding.
Visit www.perrykomdat.com for a private guestbook.