Petersburgh – Keith Eugene Woodcock, 76, died Wednesday March 3, 2021 at Samaritan Hospital in Troy, NY after a brief illness. Keith was born in Pittsfield, MA on February 19, 1945 to the late Raymond and Ruth (Wagar) Woodcock. He was predeceased by a half sister, Shirley Ann Spencer, of Bennington, VT.
Keith grew up in Berlin, NY and graduated from Berlin Central High School. He was a graduate of Hudson Valley Community College with a degree in Business Administration. He had worked for numerous employers in his lifetime which include the former GE in Pittsfield, MA, Oak Mitsui Inc. in Hoosick Falls, Berlin Central High School District, and Garelick Farms in VT.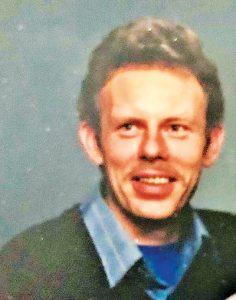 He also had a side business for many years in the logging industry where he was a local firewood supplier. He was an avid outdoorsman and enjoyed fishing and hunting. He had a love for Hot Rods and Classic Cars and was a fan of NASCAR racing. He was an animal lover from childhood and enjoyed the companionship of all his pets.
Keith is survived by his children, Gregory Woodcock of Berlin and Jennifer Kenney of Pottersville. He is also survived by his grandchildren, Wyatt Woodcock, Taylor Luzinski, Willamina Woodcock, Connor Feathers and Stephanie Feathers, and his three great-grandchildren, Madilynne, Kinsley and Kamdyn. He is also survived by an aunt, Janice Grant, and an uncle, Ivan (Shirley) Wagar and many cousins. Keith also leaves behind his former wife, Sharon Woodcock and her children, Michael Stone, Jade Smith and Terri Clyde and their children and extended family. He will be missed by many.
Funeral services were private. Arrangements were made by the Thomas M. Barber Funeral Home in Petersburgh. To leave a message of condolence for the family online, please visit ParkerBrosMemorial.com.