Berlin – Jerry A. DeShane, 79, died peacefully Friday evening, March 12, 2021 at the Danforth Adult Care Center in Hoosick Falls, NY. He was born on August 9, 1942 in Petersburgh, NY.
He was predeceased by his wife, Patricia Meyers. He is survived by their 4 children, Joan Mackay, Gerald DeShane, Mary DeShane, Betty Ann Berthiaume,  granddaughter Tammy Ann Berthiaume and grandson John Wood, along with several other grandchildren, nieces and nephews.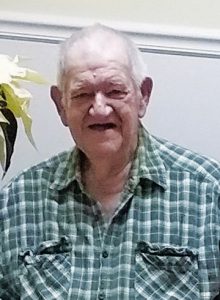 His surviving siblings, Robert (Hazel) DeShane, Edward DeShane, David (Marlys) DeShane, Richard DeShane and Sally Johnston and his sister-in-law, Janice (Elmer) DeShane.
He was predeceased by his mother Alice (Lackey) DeShane, brothers Elmer and Lewis (Harley) DeShane and brother-in-law, Richard (Dick) Johnston.
Jerry loved family gatherings, hunting, fishing, dancing, music, bingo and his artwork. He liked to joke around and have a good time. He will be surely missed.
The funeral service was held Tuesday, March 16 at the Thomas M. Barber Funeral Home, 66 Armsby Road, Petersburgh. Interment followed in the Berlin Community Cemetery.