Berlin – Faye M. Kanopka, 73, passed away on February 1, 2021 in Clearwater, Florida. Born in Troy on May 21, 1947, she was the daughter of the late Alphonso Hubbard, Jr. and Gladys Thomas.
Faye was a lifelong resident of Berlin who loved to serve her community as a member of the Berlin Ladies Auxiliary and as a councilwoman for the Town of Berlin.  She was also a devoted school bus driver for the Berlin Central School District for 32 years until her retirement in 2003. When not at work she enjoyed traveling, camping, tending to her flowers in her garden, and trying her luck at the casino.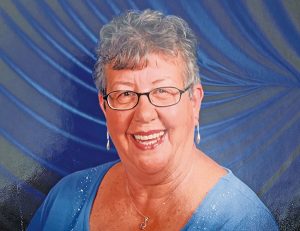 For 15 years she ran the back gate at Lebanon Valley Speedway on the weekends. Faye and her husband Jack spent their winters in Florida, soaking up the sun and spending time with their friends. She loved spending time with her friends and family, especially her beloved grandchildren.
Faye is survived by her husband of 30 years, John "Jack" Kanopka, her son Edward (Kim) Maxon of Berlin, her daughter Cheryl (Larry) Maxon of Berlin, her stepdaughters, Courtney and Morgan Kanopka of Averill Park, her six grandchildren; Phillip, Brittany, Desiree, Dustin, Gavin, and Valerie, her great-grandson Christian, and her sister Becky (Terry) Neaton of Petersburgh. She was preceded in death by her parents and by her first husband, John E. Maxon.
Services for Faye will be held privately for her family only. Those who wish to remember her in a special way may consider a donation to the Epilepsy Foundation, the American Cancer Society, or the American Diabetes Association.