Petersburgh – Walter Henry Sass, Jr., 70, passed away peacefully Tuesday, January 26, 2021 at his home with his loving family at his side.
He was born in Waterloo, Iowa on January 19, 1951, the son of the late Walter Henry Sass, Sr. and Winifred Hathaway Sass. He lived in Iowa only a few years before moving to New York and living on the Berlin Mountain and then later in Petersburgh. He was educated in Berlin Schools.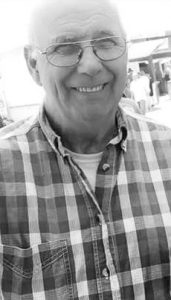 Walter was employed as a truck driver for King Fuels and later for Sandy Loam Farms in Brunswick.
He was a foster parent for over 18 years and helped raise over 100 children.
As a hobby, he enjoyed buying storage units then selling the contents at tag sales. He was very welcoming and always the life of the party and had a huge heart.
He was the beloved husband of Peggy Ann Baker Sass whom he married on March 21, 1993; loving father of Tracey (Andrea) Boesse of Albany, Chad (Karen) Boesse of Petersburgh, Walter H. (Blair) Sass, III of Hoosick Falls, Amanda (Richard) Cerniglia of Petersburgh and Brittany Sass of Petersburgh; brother of Carol (Russell) Dieter, Bill (Patty) Sass, Kathy (Tim) Newkirk, Barbara Sass, Betty (Martin) Lewis, Nancy (Steve) Robinson, Joann (Jim) Hawver, Georgeann Bruns and the late David and Martha Sass. He is also survived by 9 grandchildren and several nieces and nephews.
Funeral services will be private at the convenience of the family.
Arrangements are by the Thomas M. Barber Funeral Home in Petersburgh. Condolence book at ParkerBrosMemorial.com.