Berlin – Joseph P. Harrington, Sr. passed away peacefully at home on Monday, January 18, 2021 at the age of 60. Born in Bennington, VT on April 5, 1960, he was the son of Albertine "Tena" Harrington and the late William Harrington of Petersburgh.
Joseph grew up in Berlin and was a 1978 graduate of Berlin High School.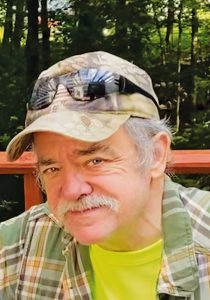 Following graduation he worked as a dispatcher for the Rensselaer County Sheriff's Department for nearly 20 years. He also worked as the "Manager" of The Bridgeway in Cherry Plain, as a Machine Operator at Green Renewable in Berlin, and was a past member in the Berlin Fire Department. When not at work, Joseph enjoyed camping and spending time just hanging out with his boys. Nothing brought him more happiness than his pride and joy; his grandson Kayden.
Joseph is survived by his mother, Tena of Petersburgh, his two sons, Joseph (Markie) Harrington, Jr. of Johnsonville and Evan Harrington of Scotia, his grandson Kayden Harrington, his siblings; William Harrington of West Sand Lake, Gary (Deanna) Harrington of Stephentown, Debby (late Kipper) Maxon of Cherry Plain, Sharon (Rick) Harrington of Center Berlin, Daren (Linda) Harrington of Grafton, and Patty (Joe) Sciacco of Grafton, and by many loving nieces, nephews, cousins, and friends.
Services for Joseph will be held privately for his family. Those who wish to remember him in a special way and honor his wishes may reach out to his family to donate to his grandson Kayden's college fund. Visit parkerbrosmemorial.com to leave a message of condolence to the family.