Petersburgh – Jane Theo McCumber, 84, died Saturday, January 23, 2021 at the Center for Nursing & Rehabilitation in Hoosick Falls. 
Jane was born February 13, 1936 to Irene and Albert Silvernail in Stephentown, NY.  She grew up on the family dairy farm and attended Berlin Central High School where she met Dan McCumber. After graduating from Green Mountain College, Jane and Dan were married and raised their four children: Eric, David, Jeffery and Colleen in Troy, NY.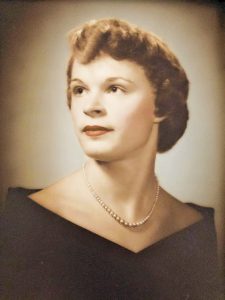 Jane worked at RPI until she and Dan moved to Kirkland,Washington, where Jane worked at the University of Washington. Eventually, they returned to New York to reside in Petersburgh. Jane and Dan loved sailing on Lake Champlain, traveling, (always to Maine and occasionally to Europe) and wintering in Tucson for the last 20 years with family and friends from around the globe.
Jane loved her family and her Dan.
She is preceded in death by her loving husband, her parents, sister Anne Stubbs, and brother, CSM. David Silvernail. She leaves behind her children, grandchildren, nieces and nephews and extended family.  
Funeral services will be held at a safer time, but she will be missed always.
Arrangements are by the Thomas M. Barber Funeral Home in Petersburgh.  
Condolence book at ParkerBrosMemorial.com.