Bradley Laverne Lamphere passed January 4, 2021 at Albany Medical Center of Covid 19. He was born on April 4, 1955 in Troy, NY to the late Lawrence (Larry) Lamphere and Hilda (Gundrum) Lamphere of Grafton, NY. He is survived by his son Dorian Lamphere and daughter Nascha Lamphere, and siblings, Tonya Kuchenbecker and Terry Lamphere. Also his close friend Leila Duncan.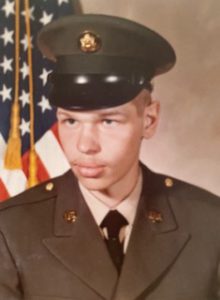 Brad grew up in Grafton and attended Berlin Central School. He and his brother Terry, along with other friends fished the Grafton Lakes before there was a state park. In the Fall and early Winter they hunted the Grafton hills. In the midst of Winter he would love to sleigh ride and he always set aside time for a scrap with someone.
In 1975 he enlisted in the Army  and served in Germany. He was a NASCAR fan as well as the NY Yankees and New England Patriots. He loved to cook.
He worked at landscaping and Stone work with his brother, along with many other jobs. In his youth he attended the Grafton Methodist Church. He will be missed.