Francis Harold Ogert, 80, a resident of Pittsfield, formerly of Williamstown, went home to the creator on Tuesday, December 8, 2020. He was born May 13, 1940, the youngest son of William Edward Ogert and Nellie Etta Blake and was the last surviving member of his immediate family. He was a member of Saint John's Episcopal Church in Williamstown.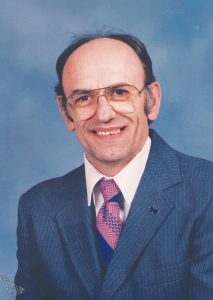 Fran had an endless supply of jokes, a huge smile and was always looking to make everyone laugh. If you ever needed his help all you had to do was ask him.
He cared deeply for others, was very compassionate and took on the role of father figure to many people, especially his nieces; Kathy Smith of Tennessee and Debbie Linton of Williamstown.
Fran loved all animals but his beloved poodle Ricky held a special place in his heart.
He had many hobbies over the years, he found peace in nature and enjoyed camping and fishing. He was an avid square dancer in his younger days. He loved to travel and visit new places and took many road trips. He was always supportive to all the children and young people he encountered, serving as a youth group leader with the Petersburgh United Methodist Church.
He worked for William Colleges for over 20 years in food services until he retired in 2005. Fran continued to work into his retirement as a volunteer with Meals on Wheels.
A United States Army Veteran, he served during the Vietnam War.
He was a dedicated member of the Williams Masonic Lodge, was made a master mason in 1970, achieved a 32nd degree, and received his 50-year veterans membership medal just this year. He was also a member of the Shriners, Order of the Eastern Star and the Knights of Columbus.
He was predeceased by six sisters: Dorothy Grove, Eleanor Kemp, Betty Pirot, Carroll Smith, Helen Fisher and Baby Ruth Nellie Ogert and six brothers: William, Kenneth, John, Howard, Nelson and Sidney.
He is survived by his friend and former spouse Joyce Saunders Ogert, and many nieces and nephews.
Fran was an exceptional friend, uncle and great uncle to all who knew him and he will be dearly missed.
A celebration of life service will be announced at a later date.