Shelburne, VT – Seth T. Shaw passed away unexpectedly at his home on October 2, 2020. He was born in North Adams, MA on December 30, 1974.
Seth grew up in Berlin, NY and graduated from Berlin High School in 1993. He attended CCV and moved to Burlington, VT in 1995 to work at the Vermont Teddy Bear Company. He also worked, for many years, at Big Lots and subsequently in the maintenance department at several fitness gyms in the Burlington area.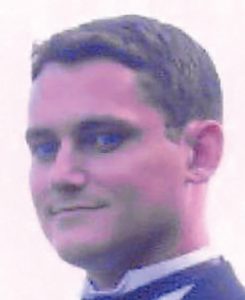 Seth loved his hometown of Berlin and spent much of his youth fishing the creeks near his family home on Southeast Hollow.  He helped out with the dairy cows on his family's farm and was a member of the Taconic Livestock 4-H Club. He also had a love of drawing and spent many hours sketching the fields, hills and brook trout that he caught!
Seth had his struggles in life but he always brought his own unique and infectious personality to any given situation. He will always be remembered for his grin, his laugh and his big heart. Seth loved his brothers, his friends, his family and almost everyone he knew, but the real love of his life was his daughter Cassidy. He was always so proud of her.
Seth is survived by his daughter Cassidy M. Shaw of Burlington; his mother, Sara B. Palmer and his step-father, Llewellyn Palmer, Jr. of Berlin; his father, Gale Shaw and his step-mother, Katherine Shaw of Florida; his brothers, Reuben J. Shaw of San Diego, CA, Wyatt B. Shaw (Kenna) of Houston, TX and Llewellyn Palmer, III of Berlin. He is also survived by several aunts, uncles, nieces, nephews and cousins.
Friends are invited to visit with Seth's family at the Thomas M. Barber Funeral Home, 66 Armsby Road in Petersburgh on Friday, October 16, from 11 am until 12 pm at which time a service will be held. Burial will follow at 3 pm, in the family plot in Pine Grove Cemetery in Tribes Hill, NY.
Donations, in Seth's name, may be made to the Tourette Syndrome Association of America, 42-40 Bell Boulevard, Suite 205, Bayside, NY 11361.
Visit www.parkerbrosmemorial.com to leave a message of condolence and for driving directions.