Roger O. White, 72, passed away peacefully at his home in Hoosick Falls, NY on Friday, October 16, 2020.
Born on July 22, 1948 in Troy, Roger's childhood was spent in Petersburgh, NY and at the age of thirteen, he moved to Williamstown, MA. He graduated from Mt. Greylock Regional School and went on to earn a degree in business aeronautics at Daniel Webster College. He also attended Berkshire Community College and received a Bachelor's Degree in business from MCLA. Roger was a Veteran of the US Army and served for 2 years until he was honorably discharged.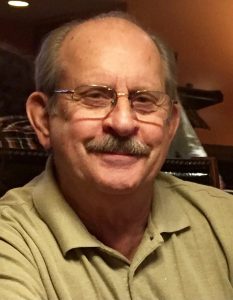 Roger worked for Johnson Controls in Bennington, VT for 18 years and then at the U.S. Postal Service in Albany, NY for 20 years. Roger married his college sweetheart Beverly (Cushman) on April 29, 1978. Roger and Beverly enjoyed 42 years of marriage and had many happy memories. Their love for each other was special and they attributed their happiness to their strong faith and a good sense of humor. 
Roger is survived by his beloved wife, Beverly White; his sons, Andrew White of Malta, NY and Christopher White (Elizabeth); as well as his grandson, Desmond, of East Greenbush, NY. He also is survived by his sister-in-law Janice Desch (Karl) of FL, brother-in-law Paul Cushman (Janie) of OK, his close cousins Glen Rich of NY, Charlene Murphy of MA, Laurie Robinson of NY, Scott Goyer of FL, Jeff Goyer of CA, Robin Littlejohn of VT and his Aunt Lois Goyer of FL. He is predeceased by his parents, Clarence O. White and Vivian White-DeMercado.
Roger's love of God and his family and friends were evident in so many ways. He was a member of the First Baptist Church of Hoosick Falls and served on several boards of committees over the years and recently as a Trustee. Roger was very active in the community. He was a 30-year member of the Town of Hoosick Lion's Club, a member of the Eagles Club and the American Legion. He enjoyed playing pickleball and golfing with several of his friends at the Hoosick Falls Country Club. He had a special love for his 1972 MGB. He was a member of the Berkshire British Car Club and enjoyed long and winding rides along the roads of the Tri-State area (occasionally stopping for repairs)! He was often seen walking the Village of Hoosick Falls and waving at people he knew and didn't know. He was a friend to many and will be missed by all.
Calling hours were held on October 20, at Mahar Funeral Home in Hoosick Falls. A funeral service was held on October 21, at the First Baptist Church of Hoosick Falls. Interment followed in the East Lawn Cemetery in Williamstown, MA. 
In lieu of flowers, contributions can be made to either the First Baptist Church of Hoosick Falls, Town of Hoosick Lions Club or the American Heart Association.