Stephentown – Robert T. Olson, 41, passed away on Sunday, September 20, 2020 at Berkshire Medical Center. Born in Springfield, MA, on April 16, 1979, he was the son of Kenneth R. Olson (Kathleen) of Stephentown, NY and Barbara Conklin of Ravena, NY.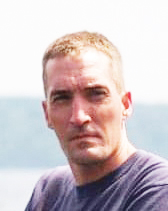 He is survived by his loving daughter Torrey Lee of Pittsfield, MA, his sisters Michelle Ferriero (Michael) of Coeymans, NY, Melissa McMullan (Daniel) of Mechanicburg, PA, Jessica Olson of Rensselaer, NY, a niece, and several nephews. Rob enjoyed hunting, deep sea fishing, camping, riding his motorcycle and spending time with his friends and family. He will be loved and missed forever.
A memorial in remembrance of Robert was held last weekend to celebrate and remember his wonderful life. Condolence book and memorial page at parkerbrosmemorial.com.