Anderson, SC – Denise Ann O'Dell Hutson, 65, passed away on Tuesday, September 29, 2020. Born in Bennington, VT the daughter of Jean LeMere O'Dell and the late William Gordon O'Dell.
Denise graduated from Berlin Central High School in 1972, and completed her Bachelors education at Columbia Memorial Hospital School of Nursing in 1975. Throughout her life she had a love of singing, dancing and needlepoint.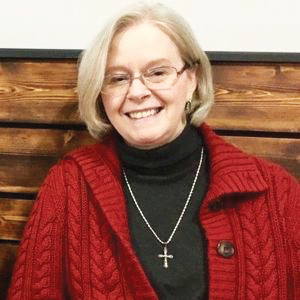 Married for 40 years, Denise was a dedicated Navy wife of 20 years to Lieutenant Commander Arthur W. Hutson, United States Navy, Retired, and loving mother of Katherine Denise Hutson (George Eller IV) of Santa Rosa Beach, FL. In addition to her mother, husband and daughter, she leaves behind one brother; William Brian O'Dell of Petersburgh, NY and two sisters: Brenda DeMagistris (Frank) of Grafton, NY and Gretchen Murphy (Jermone Waiters) of Tampa, FL.
Denise was a dedicated member of the First Baptist Church of Clemson, SC, and she was faithful to the intercessory prayer ministry. She spent her life career as a caring nurse working with neonatal ICU and as an OBGYN Staff nurse. In recent years she gave her time and talent to assist families with Alzheimer's providing respite care for the caregivers.
In addition to her father, Denise was predeceased by a son, Arthur W. Hutson, Jr. A memorial service will be held in the spring of 2021, in Petersburgh, NY.