Hoosick, New York – Corinne L. (Riley) Philpott, 88, entered peacefully into eternal rest on Wednesday October 7, 2020 at her home in Petersburgh Junction, surrounded by her family.
Born on September 20, 1932 in Bennington, Vermont; daughter of William and Claudia (LaCroix) Riley; she graduated Bennington High School in 1952 after which she was employed by The Carbon Company.
United in holy matrimony November 14, 1953 to Carleton E. Philpott of Hoosick, they remained devoted to one another all of their lives.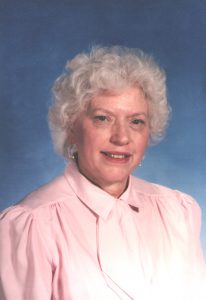 In 1968 she became a Teacher's Aide for Cambridge Central School District, a position she held for twenty-six years until retirement.
She enjoyed square-dancing and was an active member of the Catamount Gadabouts. Corinne was an accomplished seamstress and handmade most of her square-dance dresses.
Hoosick Grange benefited from Corinne's active membership for sixty-six years and was presented "The Golden Sheaf" on her eighty-eighth birthday.
Talented at gardening, she created and nurtured many flower beds about her homestead. Most of all she enjoyed cooking and baking for friends and family and will be fondly remembered for all the delicious meals and holidays celebrated.
Corinne is survived by husband Carleton, son Christopher and daughter-in-law Kay, granddaughter Allison of Denver, Colorado; sisters Joyce Christensen of Lake George, New York and Priscilla Ward of Orange Park, Florida.
She is predeceased by her brother William Riley Jr. of Woodford, Vermont.
Services will be private, at the convenience of the family. Burial will be in Hoosick Rural Cemetery. Arrangements are under the care of Mahar Funeral Home of Hoosick Falls, NY. Memorial contributions may be made to Immaculate Conception Parish of Hoosick Falls or to Hoosick Grange #1127 through the funeral home.