Cambridge-Donald H. Hamilton, 72, of Cambridge, passed away peacefully Tuesday, September 8, 2020 at Albany Medical Center.
Don was born December 31, 1947 in Cambridge and was the son of the late Harold and Arlene (Hall) Hamilton.  
Those who knew him and loved him and understood what a great man he was – hard working, kind, funny, genuine, salt of the earth, a mentor, well known and dedicated community member, the best dad and a true friend to too many to count.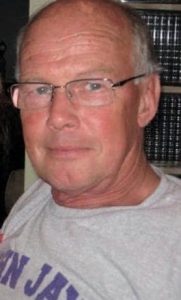 He grew up on his family's farm and graduated from Cambridge Central School in 1966. He attended SUNY Cobleskill and graduated in 1968 and went on to attend SUNY Plattsburgh. He enlisted in the military after graduation, and served with the National Guard. 
He married the love of his life, Kathy Young in 1973, and they began their life together in North Hoosick. Don and Kathy built a great life together, and were blessed by the birth of their daughter, Courtney. 
Don always found time to lend a hand, volunteer, and do his part to make the world a better place. He ran Greater Hoosick Athletic Association for close to two decades, and through this, mentored many young men in the community. He taught them not only about boxing in the ring, but about life and how to be a good person outside of the ring. He proudly maintained meaningful relationships with many of his past boxers.
He served on the school board at HFCS for many years, tirelessly working for the interests of the children in the community. He worked his early years in West Milton and proudly talked about working on the submarine. He then moved on to Agway and later Cargill as a truck driver. His "farm kid" work ethic never diminished and even into his retirement years, he enjoyed helping out at Serv-Pro in the winter months and wearing many hats at his "summer job" with the cemeteries. He made many friends along the way with his easy demeanor and effervescent personality. Don could be seen at local diners almost every day enjoying visiting with his friends and people he didn't know. He was a huge local sports fan and followed the Hoosick Falls and Cambridge sports.
He returned to his childhood home with his wife Kathy, and daughter Courtney in 1996 and worked hard beautifying the land and property. He took such pride in the grounds. He was very proud of his family home and the fact that it had been in his family since 1907.