Lawrence (Larry) Roger Betit, Jr passed away Wednesday August 5, 2020 at the home he shared with his wife of twenty years in Englewood, FL. Larry was born June 4, 1950 in Bennington, VT, the son of the late Lawrence R Betit, Sr (deceased) and Janet (Brown) Betit of Hoosick Falls, NY. He graduated from Hoosick Falls Central School in 1969 and served as an Army Helicopter Gunner in Vietnam.
Larry is survived by his wife Debra (Ramsey) Betit; brother, Donald R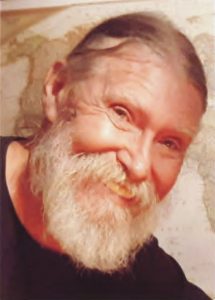 Betit, Hoosick Falls, sisters, Sandy Woods, New Port Richey, FL,
Judith Bishop, Hoosick Falls, NY, Nancy Brundige (Bill), Chiefland, FL and Sally Elwell, Bennington, VT; adopted daughter, Nicole Betit, Arlington, VT; stepchildren, Jennifer King, Englewood, FL, Kristina King, Amarillo, TX, George King, Gloversville, NY; nieces, nephews, 4 grandchildren, 1 great-grandchild; and lifelong family friends, Susan M Eddy, West Hoosick, NY and Walter C Eddy, Melrose, NY.
There will be no funeral service. A family memorial service will be held on August 29, 1 pm, at the home of his sister, Judy Bishop, 26 Wall St, Hoosick Falls, NY, Pastor David Hall, officiating.
Donations may be made to the Karen and Mollie McGovern Fund, 43 Main St, Hoosick Falls, NY 12090.