Stephentown, NY – Helen Minnie Koepp, 93, died Sunday, August 23, 2020 at the Berkshire Medical Center in Pittsfield, MA. She was born in Halfmoon, NY on March 5, 1927, the daughter of the late Richard Frederick Koepp and Wilhelmina "Minnie" Symanzik Koepp. She was raised in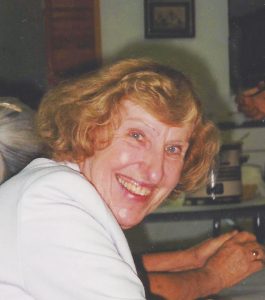 Stephentown and attended New Lebanon Schools and the Providence Bible Institute.  She attended Taylor University in Indiana and received her teaching degree from North Adams State Teachers College.
Helen was a school teacher in Brownville Junction, Maine and Cohasset, Massachusetts before becoming a missionary and teaching in Seoul, South Korea for 6 years. She returned to teach for 19 years at Stephentown Elementary School from where she retired.  She was a member of the New Lebanon Senior Citizens.  
She enjoyed music and playing the piano.  She loved her dogs and cat.  She especially loved family gatherings where she was a matriarch of the family.
She was the sister of the late William, Edward, Arthur and Kenneth Koepp.  She is also survived by several nieces, nephews, grandnieces, grandnephews and great- great-nieces and nephews.
A private graveside service for family only will occur in Garfield Cemetery in Stephentown.  
In lieu of flowers, contributions may be made to the First Baptist Church of Lebanon Springs, 31 Main Street, Lebanon Springs, NY  12125.
Arrangements are by the Hall & Higgins Funeral Home in Stephentown.  Condolence book at ParkerBrosMemorial.com.