Berlin – Flora A. (Nancy) Rathbun passed away on Wednesday, July 24, 2019 at Albany Medical Center. Born May 24, 1931 in Essex, England, she was the daughter of the late Ada and Henry Lucas.
Flora was the loving wife of Whitney Rathbun, to whom she was married on June 5, 1954. Together they shared almost 59 years of blissful marriage until his passing in 2013.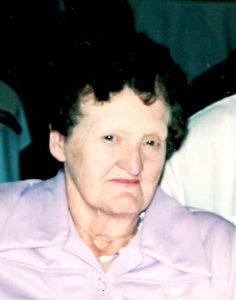 She worked for 18 years in the office at W.J. Cowee, Inc., retiring from there in 1994. When not at work, she enjoyed traveling and camping. She was a big Elvis fan and had traveled to Graceland many times.
Flora is survived by her four sons; Roy (Terri) Rathbun of Virginia, Wade Rathbun of Berlin, George (Nettie) Rathbun of Berlin, and Orlo (Darlene) Rathbun of Berlin, and her grandchildren; Shayla of Chesapeake, VA, Jordon, Brandon, and Ryan of Berlin. She was preceded in death by her two brothers, John and Iver Lucas.
A funeral service was held Monday, July 29, 2019  at Thomas M. Barber Funeral Home, 66 Armsby Rd., Petersburgh. Interment followed the service in Berlin Community Cemetery. Donations in Flora's memory may be made to the Berlin Free Town Library, P.O. Box 466, Berlin, NY 12022. Condolence book at parkerbrosmemorial.com