Petersburgh – John M. Taylor, 69, passed away on Monday June 10, 2019, at his residence on Dill Brook Road. He resided there with his wife Terry (Bentley) Taylor.
John was born on February 12, 1950, in North Adams, MA., son of the late Matthew and Bernice (Anderson) Taylor. He attended schools in North Adams and served in the United States Army. John was employed at Truck One in Delmar, NY, as a driver for many years. He enjoyed fishing, hunting, gardening, country music, motorcycles, trucking, helping neighbors, and going to the local fairs, Jean's Diner, and especially time spent with grandchildren and family. John was a former member of the Pownal Volunteer Fire Department in the 1970s.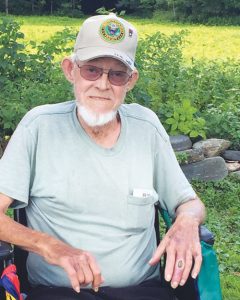 Survivors include his wife Terry, children Brenda L. Curtis (Duane) of Chesterfield, MA, Tammy L. Taylor-Crowley (David) of Berlin, NY, John Taylor and Dwight Taylor both of Hoosick, NY, brother Merton Taylor of Plainfield, MA, also nine grandchildren and one great-grandchild. John is predeceased by a sister Barbara and a brother Donald.
Graveside services will be held on Saturday June 29 at 10 am in the Meadowlawn Cemetery in Petersburgh, NY. 
There will be no calling hours. Arrangements are under the care of the Mahar Funeral Home, 43 Main Street in Hoosick Falls. Memorial contributions may be made to the Town of Hoosick Rescue Squad through the funeral home.