Berlin – Imogene Eudora Maxon, 87, formerly of Berlin, died April 11, 2019 at the Sunrise Assisted Living of Boulder, CO.
Jean was born in Cherry Plain, NY on July 29, 1931, the daughter of the late Walter J. and Carrie E. Main.  She graduated from Berlin Central School in 1949. She later graduated from Plattsburgh State Teachers College with a Master's Degree in Teaching.  She taught in New Jersey and Boulder, CO for many years.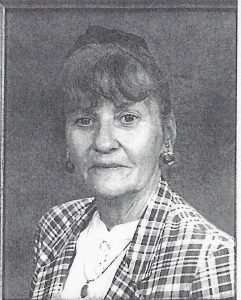 She was the wife of the late Rodney Maxon who died in 2015; sister of Allen Main and his wife Jane of Pittsfield, MA; aunt of Elaine B. (Howard) Snyder of Grafton, NY.  She is also survived by several nieces and nephews.
A graveside service will be held Tuesday, June 11 at 11 am at the Meadowlawn Cemetery, Hewitt Road in Petersburgh. Arrangements are by the Thomas M. Barber Funeral Home in Petersburgh.
Condolence book at ParkerBrosMemorial.com.