Petersburgh – Mary J. (Morgan) Bierwirth, 80, died peacefully April 10, 2019 at her home on Stillman Village Road surrounded by her loving family.
Mary was born in Troy on November 21, 1938, the daughter of the late Amos and Julia Yerke Morgan.  A lifelong resident of Petersburgh, she attended a one room schoolhouse in Petersburgh.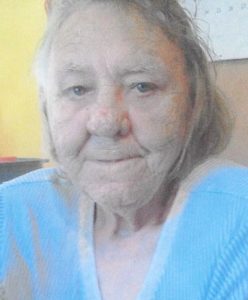 She was employed for over 26 years by the Colonial Inn in Berlin, Pownal Tannery in Pownal, VT and was a housekeeper for many families in the valley. Following her retirement, she was a homemaker always taking care of her large family.
Mary was a member of the Berlin American Legion Ladies Auxiliary.  She enjoyed playing poker, tag sales, auctions and watching her soap operas on TV. 
She was the wife of the late Joseph D. Bierwirth who died in 1995; loving companion of George Blowers of Petersburgh; stepmother of Stella Bierwirth of Hoosick Falls; the best mother of Joyce St. Gelais of Bennington, VT, Wilma (David) Bink of Berlin, Iva (Rodney) Yerdon and Stoney Bierwirth, both of Petersburgh and Ira (Sarah) Bierwirth of Berlin.  She is the adored grandmother of 19 grandchildren, 34 great- grandchildren and one great-great-grandchild.  She is the special aunt of Barbara Reynolds and Ronny Bierwirth and several other nieces and nephews. Mary also leaves behind her dogs Sammy, Sally, and her beloved Peanut who didn't leave her side until the very end.
She was predeceased by her siblings Lesley, Amos and Jim Morgan, Peggy Lockrow, Ann Feathers and Helen Palmer.
Relatives and friends are invited to attend a graveside service on Sunday, May 19 at 11 am at the Meadowlawn Cemetery, Hewitt Road in Petersburgh.
In lieu of flowers, contributions to assist the family may be made to the Thomas M. Barber Funeral Home, PO Box 361, Petersburgh, NY  12138.
Condolence book at ParkerBrosMemorial.com.