Berlin – Brenda Lou Dority Gutermuth, 66, passed away peacefully on Friday, April 12, 2019 at her home after a long illness, with her husband Craig at her side.
 Born in Gouverneur, NY on June 7, 1952, she was the daughter of the late John Levi and Ruby Catherine Flight Dority.  Brenda was raised in Pope Mills, NY and was educated in the Morristown Central School District.  She later attended Mater Dei College in Ogdensburg, NY.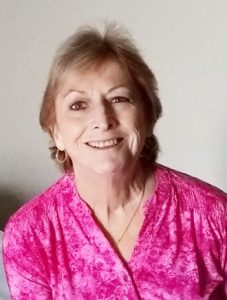 Following her marriage on July 3, 1971, she moved to Berlin, NY.  She was employed by W.J. Cowee, Inc, in Berlin for a brief time and then raised her family and was a homemaker.
She enjoyed gardening and reading and spending time with her family.
She is the beloved wife of 47 years of Craig S. Gutermuth; loving mother of Shawn S. (Brea Morawski) Gutermuth and Amber (Christopher) Oswald; adored grandmother of Shawn S. Gutermuth, Jr., Lilith Gutermuth and Lindsey Oswald; dear sister of Bill (Rhonda) Dority, Stephen (Dianna) Dority, Linda (Tom) Love, Sheila (Richard) Beaulieu, Barbara (Jim Alborn) Wormuth and the late Jack and Rudy Dority.  She is also survived by several nieces and nephews.
   The funeral service will be Saturday at 12 noon at the Thomas M. Barber Funeral Home, 66 Armsby Road, Petersburgh, NY.  Interment will follow in the Berlin Community Cemetery.  Relatives and friends are invited and may call at the funeral home on Saturday prior to the service from 10 am to 12 noon.
In lieu of flowers, contributions may be made to New York Oncology Hematology (NYOH) at Albany Medical Center, 43 New Scotland Avenue, Albany, NY  12208.
   Condolence book at ParkerBrosMemorial.com.