Hoosick Falls – Stephen "Dale" Noble, 70, passed away on March 1, 2019 at the Veterans Hospital in Albany, NY. A lifelong resident of Hoosick Falls he lived with his family on Parsons Avenue until moving to the Danforth Adult Living Facilities in Hoosick Falls.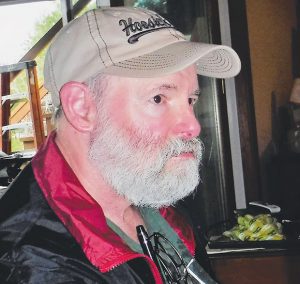 Dale was born on April 1, 1948, in Bennington, VT, son of the late Don and Anita (Frank) Noble. He was the grandson of Gladys Frank and the nephew of Don Frank. He graduated from HFCS, class of 1966 and then received his Bachelor's Degree in Earth Science from State University of New York at Oneonta in 1970.
During his college days he was a member of the Geological Society and actively participated in several intramural sports. Dale was the link that kept several old college friends tied together, that were formerly bonded into a group called "The Zoo."
Graduate level course work in Geology was interrupted upon being drafted in the U.S. Army in 1971. After serving two years in the Army, including his tour in Vietnam, he returned to Hoosick Falls where he lived with and supported his maternal grandmother. He then worked and retired from Off Track Betting in Hoosick Falls.
Dale loved sports (diehard NY Giants and NY Mets fan). He played football for HFCS and intramural sports in college. Dale loved music, playing his guitar, reading and photography. He was known as "Dingo" and in high school as "Colonel."
Graveside services with Military Honors will be held on Friday March 8, at 10 am, at Maple Grove Cemetery in Hoosick Falls. Arrangements are under the care of the Mahar Funeral Home, 43 Main Street in Hoosick Falls, NY.
Memorial contributions may be made to either the Wounded Warriors Project or the Louis Miller Museum (Historical Society) in Hoosick Falls through the funeral home.