Hoosick Falls – David L. "Shorty" Prebble, 71, passed away on Thursday February 21 at his residence on Brenenstuhl Road. He was the son of the late Andrew and Elizabeth (Adams) Prebble. Shorty was born on October 3, 1947, in Troy, NY, and graduated from Hoosick Falls High School. He was a veteran of the United States Army serving from 1967-1973, during the Vietnam War, and was stationed in Vung Tau.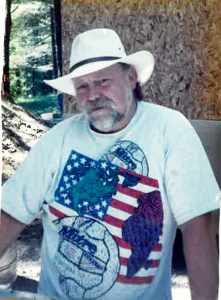 Shorty was a self-employed contractor in the Hoosick Falls area. He enjoyed great music, a good laugh, a great garden, having fun and was a steadfast Jets and Yankee fan. Shorty was a member of St. Stanislaw Society, Hardick Tractor Pulling Team, American Legion, Eagles and the MOK Morning Club. 
Survivors include his children Rachel Prebble (Lester), Daniel Prebble (Amelia), longtime friend "Ninna," brother Charles Prebble, all of Hoosick Falls. He was predeceased by two sisters, Barbara Cozzalio and Kathy Prebble. Funeral services will be Saturday March 2, at 7 pm, from the Mahar Funeral Home, 43 Main Street in Hoosick Falls, NY. 
Relatives and friends may call at the funeral home on Saturday from 4 pm until the start of the service. Burial will be at the convenience of the family at Gerald B.H. Solomon/Saratoga National Cemetery in Schuylerville, NY. Memorial contributions may be made to the Karen & Molly McGovern Memorial Fund through the funeral home.