Averill Park –  Marja-Liisa Tuckerman, 77, formerly of Averill Park, passed away peacefully on January 7, 2019 at Evergreen Commons in East Greenbush, NY. 
Born in Kiukainen, Finland on October 8, 1941, she was the daughter of the late Veikko Lehto and Ritva Santavirta.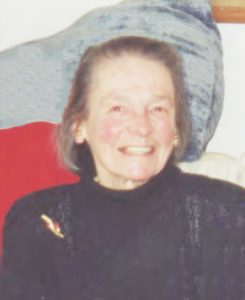 Liisa grew up in Finland and moved to the United States in 1963. She was a social worker for the Rensselaer County Department of Social Services Home Care Unit for over 20 years. She also taught basket weaving at Hancock Shaker Village. In her free time, Liisa enjoyed gardening, crafting, weaving, and knitting. Liisa carried with her a kind and generous nature. She was a warm, patient woman who will be missed by all who were lucky enough to know her.
Liisa is survived by her daughter, Carol Anne Tuckerman (Steven Lee Messick) of Dundee, Oregon, her sisters; Leena Tynjala and Riitta Raimoranta, both of Finland, and by several loving cousins, nieces, nephews, in-laws, and friends. She was preceded in death by her dear husband, Charles Sanders Tuckerman and by her sister Annikka Eilola.
Liisa's final arrangements have been entrusted to the Hall and Higgins Funeral Home, Stephentown, NY. In lieu of flowers, those who wish to remember Liisa in a special way may consider a donation to the Alzheimer's Association, 8180 Greensboro Drive, Suite 400, McLean, VA 22102.