North Port, FL – William "Bill" M. Miller Jr., 66, passed away peacefully December 3, 2018, surrounded by his loving family.  Bill was born July 17, 1952 in Troy, New York, son of Ann (DeCoigne) Miller and the late William Miller.  Survivors, in addition to his mother, include his wife of seven months Claudia (Boonhower); daughters Melissa (Darryl) Carl of Voorheesville, Jennifer (Jay) Rodgers of Ballston Spa, Rebecca (James) Tucci of Chestertown; sisters Nancy (Danny) Hoffman of Stephentown, Lois Miller of Kissimmee, FL, Gail (Charles) Amento of Schodack, Marion (David) Baker of Schodack, uncle Jack (Beverly) DeCoigne of Schodack; grandchildren Ethan, Aiden, Nicholas, Isabella, Gianna, Nico; dear friends Robert and Carole Starr, and many loving nieces and nephews.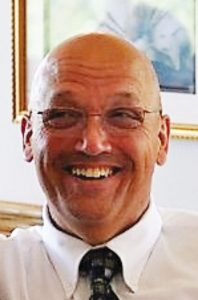 Bill grew up in Grafton, NY, and was a 1970 graduate of Berlin Central School.  He was employed as a retail store manager for Goodwill Industries and Toys R Us, following a long career with Seagroatt Riiccardi Ltd. He enjoyed camping, sunsets on the beach, photo bombing and spending time with his family and friends.  He loved his grandchildren to the moon.
Calling hours are 5 to 7 pm on Friday, December 14, at the House of Praise, 1688, Route 9, Castleton-On-Hudson, NY.  
Memorial service immediately following at 7 pm.